Dye Sublimation

Lanyards

Creating a multi-color lanyard with imprinted artwork is distinct from constructing a full color lanyard with heat transferred artwork. Imprinted polyester and woven lanyards both offer bright colors and distinct logos, however, our custom dye sublimation lanyards provide even more vibrancy and detail. If you're in search of a custom lanyard with a perfect design, our photo dye sublimation lanyards are the best bet.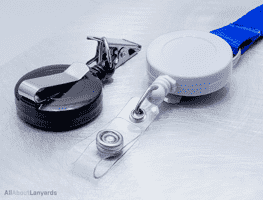 Every custom lanyards order includes
Free Artwork and Design with Unlimited Revisions
One FREE Standard Attachment
FAST Production
Shipping in ~7-10 days
FREE UPS Air Shipping
To US Addresses
(APO Deliveries Extra)
Heather was phenomenal!
Heather was phenomenal!I was truly pleased with the communication coming from your customer service team. The turnaround time was reasonable, despite all of the last minute changes I had to make. They were able to accommodate my requests, during production, making everything come out perfect. Super pleased and grateful for Heather and her team's work.
Date of experience: December 10, 2020
We love the pins and will be using you…
We love the pins and will be using you again
Date of experience: May 19, 2022
This company got back to me fast
This company got back to me fast. I was very happy with what they were able to accomplish in a short period of time. I look forward to receiving my merchandise
Date of experience: November 03, 2022
All About Pins is fantastic
This company is amazing. The pins were EXACTLY what i asked for, great quality, just absolutely perfect. The customer service was very helpful. Got my quote and my proof quickly. Received them quicker than expected. Will DEFINITELY use this site again if need be. Received lots of quotes and All About Pins seemed to be the cheapest and most helpful.
Date of experience: July 01, 2021